How can you be there for your BFF?
Juliet and Siona, BFFs, have been waiting for this day for two whole years. Read the powerful story of two friends and their experiences on either side of hair donation. Meet their families and discover the challenges and inspiring moments that lead to the ultimate gift in an undeniably beautiful and special friendship. Dream Village's fourth book tackles important topics like cancer, healthcare, school attendance, and bullying in a visually stunning and accessible way, enabling conversations between kids and grownups in all environments.
The conversation and journey continues below, where kids and grownups can learn more about the topics presented in the book (through our Grownups Guide) and find opportunities to take action and do something (host a fundraiser, attend a fundraiser, raise awareness) to help kids like Siona take up the fight against cancer. $6 from the sale of each copy of Today's the Day! (the full amount of profits, minus business taxes) will be donated to Children's Cancer Research Fund. Learn more below. 
Take a sneak peek inside Today´s the Day!
For where Dream Village donates
100% of the proceeds from Today's the Day!
Dream Village is currently revisiting our how we equip Dream Villagers to vote for where we donate our proceeds. In the interim, 100% of proceeds from Today's the Day will be donated to         Children's Cancer Research Fund.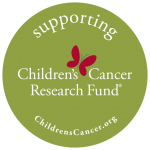 Note: Children's Cancer Research Fund is not affiliated with Dream Village in any way. We are merely fans of their mission and work.
Explore the activities outlined below and do something to further support the causes that inspire you.
Download the Grownup's Guide: Children's Cancer Edition
We've pulled together a list of resources for you to take action locally. Learn more about the causes that inspire you. Lead a discussion with friends and family. Organize an event in your community. And host your own fundraiser. Get started with the "Grownup's Guide: Today's the Day Edition" from Dream Village.
For every $1 you raise for childhood cancer research, you can help researchers secure $18 more from other sources? Whether it's a coin war, birthday party, bake sale, or kickball tournament, you can make a difference for kids fighting cancer. Find out more about how you can be a hero to kids with cancer and have fun while you're doing it.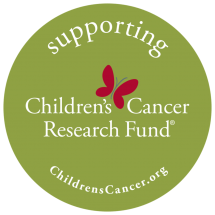 Putting together a fundraiser that your whole class can help you with is a great way to show support to kids fighting cancer. Plus, fundraising as a group is fun! Explore some ideas for how your class can show they care by starting a fundraiser for childhood cancer research.